A special winter tour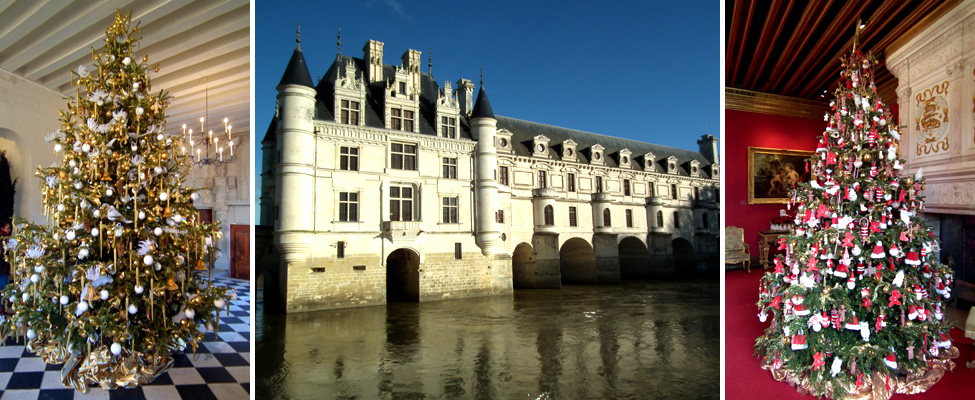 Beautiful at any time of the year, spectacular at Christmas.
The Chateau of Chenonceau puts on a truly splendid display for Christmas. Every room has glorious flower arrangements and there are at least four Christmas trees, all sumptuously decorated! The whole interior sparkles and glitters with seasonal spirit and warmth. Even better, there are no crowds at this time of year and you can enjoy the spectacle as though it is put on just for you. Join us for a tour that includes the famous castle, lunch at a restaurant the tourists never find, and a wine tasting in one of the best Vouvray caves to help you choose your sparkling wine for Christmas.
€880(euros) for two people starting in Tours.
Includes all entry fees, tasting costs, and lunch with wine in a carefully selected restaurant.
7th December to 5th January, every day except Christmas Day.